Recent Seminar in Malaysia April May 2015


Now you have the alternative
Ztechnique oil free alternative spare parts for Atlas Copco's range of ZA ZR ZT ZE ZB MD and ND compressed air equipment ensures you have a choice when it comes to service and overhaul of your compressed air equipment.
One to One Time
Our network of Worldwide Distributors is ensuring no corner of the globe will be researched by our direct team and distributor partners to offer less expensive parts to Atlas Copco oil free customers.

Its essential that users of Atlas Copco Z and MD ND products can have a choice where they source spare parts. Until Ztechnique came on the market the choices for Atlas Copco oil free users was very limited and quality in some cases dubious from these companys.

Airtec Filtration have a long history in the market dating back to 1987 when Mark Whalley and Mike Redmond first formed the company with one goal in mind, to offer Z users in particular an alternative to often costly OEM parts and labour.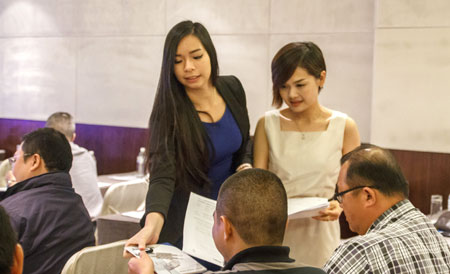 Help is at Hand
With the knowledge of the market and products behind us we set out in 2009 to produce not only refurbished oil free Z products but to build new Ztechnique air ends for the growing market demands around the World.

Our success has been built on first and foremost being a 'service provider' to our customers and not merely selling boxes with service as an afterthought.

Our products have reached almost all parts of the globe with a huge network of Distributors eager to sell our parts at much lower prices than the OEM.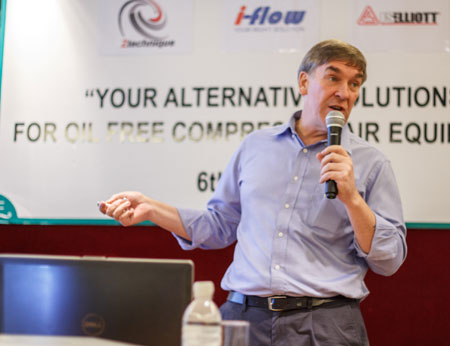 Elliot Turbo Compressors Greg Baldwin Presented in Malaysia
Why ?

Because we offer comparable warranty's to the OEM
We have strived to improve our products in the market year on year
We have re-invested year after year to expand our product range
We provide great support
We deal with warranty claims as fast as we can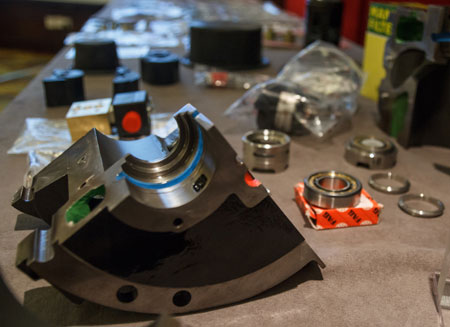 Our Products can be examined in detail
Potential customers where able to touch and feel the quality of our parts during the seminar which is important to understand our commitment to producing quality parts.

Seen here is our Stage 1 casting and rotors that where shown in a cut away format.

Mr Khoo of I-flow commented

' Its been very important to allow customers this rare opportunity to examine the internal workings of the oil free ztechnique elements. Many of the customers commented that the OEM guards this information so secretively they often wonder what is being hidden'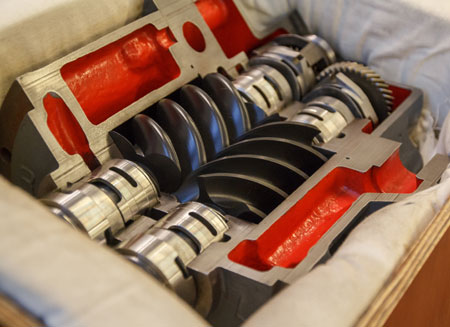 Yes you can see inside the elements for yourself
Our stage 1 was opened up for the seminar to describe the 100% oil free design and reassure customers of the integrity of our products and services..


" We show you what we are capable of not merely tell you what we can do"
Mark Whalley BDM and Seminar leader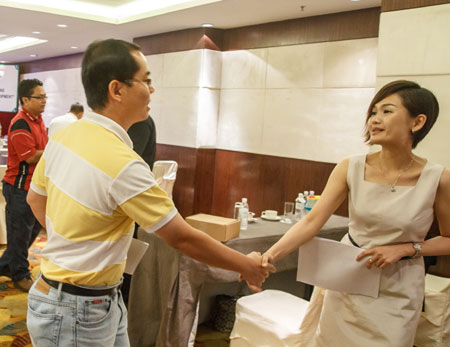 Everyone left with a smile thats a positive message
A big thank you to your attendees in both KL and Penang in April and May..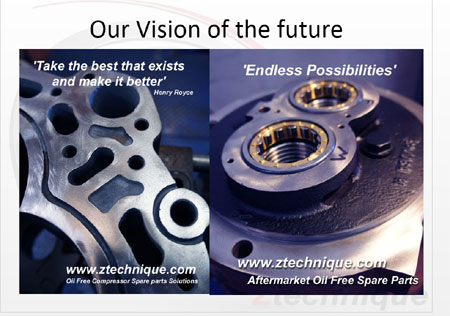 What can you learn during the seminars
Our Products Developments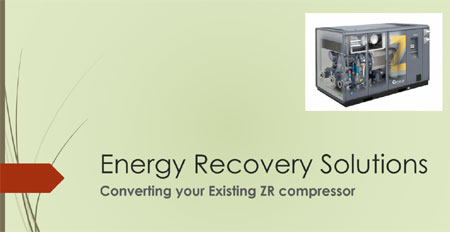 How using Energy Recovery can be a big saving for your business
Energy Control Systems can be a big win!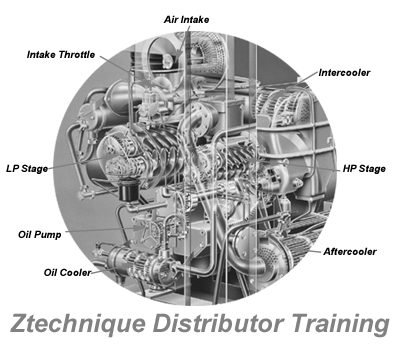 ZR ZT ZA ZH Training Schools for Ztechnique Distributors

Back to school!!

We have a full training facility in the UK that enables your engineers to become competent in Z and MD equipment service in a relatively short space of time.

We back all our Z training with immediate support from our own Z specialists
If you would like to find out more about our products and services, you can email us or call us on 00 44 1744 733211 UK Number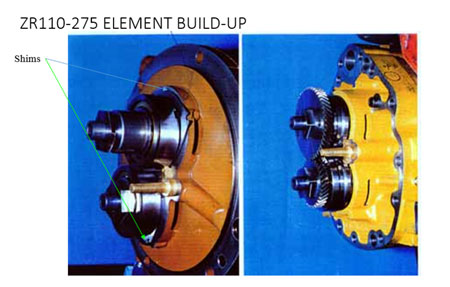 Z and MD ND Training can be provided to dealers and end users alike
Consider a 'Z' or 'M' Training program for your business and take control of your service costs
Airtec Filtration & AirHire.co.uk Oil Free & Oil Flooded Compressor Spares