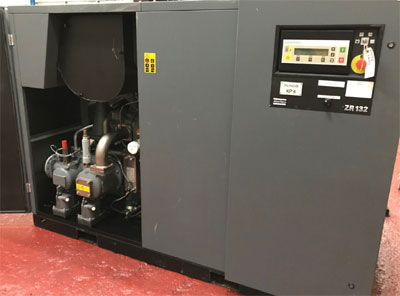 30-04-18 New Stock Atlas Copco ZR132 7.5 bar 2000 oil free compressor
Spotlight on a pre owned Atlas Copco ZR132

PRICE ON Application
Man - Atlas Copco
Model - ZR132
Pressure 7.5 bar
Motor - 132 kw
Hz - 50
Starter - Star Delta
FAD M3/min 21.10

Can be sold or HIRED in Europe
Inquirys to our office email us now click here

Sold as seen or can be overhauled to 80,000 hour condition.

This unit is ENERGY RECOVERY enabled and can be sold with a matching MD dryer and HD Aftercooler.
ZR132 compressor running video 30-04-18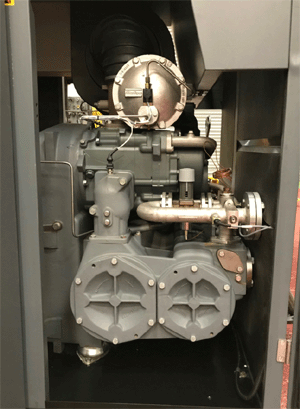 ZR132 Images inside the cabinet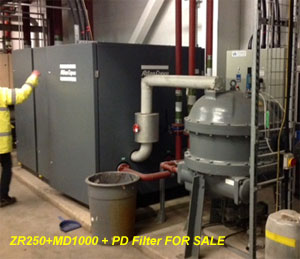 STAR Feature Compressor ZR250 and MD dryer
January 2014 begins with a superb offer of a Atlas Copco ZR250 Oil Free Screw compressor and matching MD1000W air dryer and PD filter.

This package is for sale or hire..

For further Information Click here for more Information
December 2012 ZA4 Fully Refurbished Video


Our Air Hire customer took delivery of this fully refurbished STAR compressed air equipment in December 2012 saving almost half the price of buying a new machine from the OEM.

We provided a complete turnkey package of oil free compressor, dryer and aftercooler including commissioning and on going service cover with 5 year warranty included in our offer..

Could we help you make big savings on refurbished compressed air equipment in 2013 ?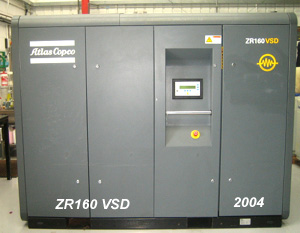 Stock List Z & MD
Air Hire.co.uk are independant dealers for the excellent range of pre-owned Atlas Copco oil free Z and MD equipment

Atlas Copco has consistently been in the forefront of compressed air systems development culminating in the most energy efficient compressors in the market today.

As Independant providers we can deliver and install a complete range of compressed air solutions to meet whatever your needs are likely to be. This includes dryers, filters, condensate and oil / water separators, drains, pipe-work etc. Contact our specialists to arrange a no-obligation visit to your premises. Download our stock list of quality used Atlas Copco Oil Free Z & MD Equipment

We breathe new life in to pre owned equipment with our complete refurbishment program

All our equipment is available for Utility Air Hire

Our stock list is updated monthly so check back at the stock link for updates and new additions.

IMPORTANT all our Z range of compressors can be reto fitted with VSD drives and do not need the 60Hz motolr conversion for UK and Europe.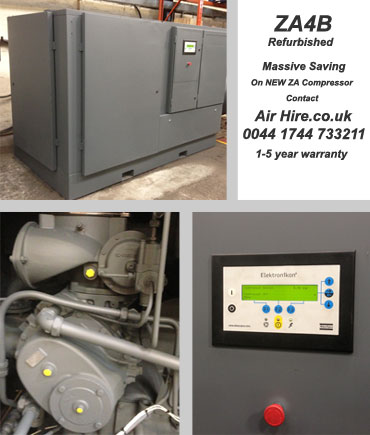 ZA4 Fully Refurbished 10-12-12
Recently supplied to an International beverage company as an alternative to purchasing a NEW OEM ZA model of compressor..

With a standard 5 year warranty* you can rest assured the equipment is covered in line with our Total Care service cover.

With a massive range of pre owned STAR refurbished compressed air equipment we have great deals available on Oil Free Z and M equipment.

for more information email us for a quotation

* Five year warranty linked to our Primary Care service agreements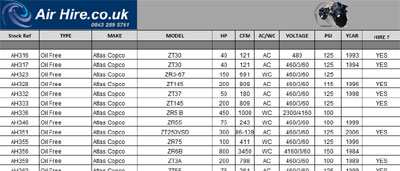 Stock List is now available online
Airtec Filtration & AirHire.co.uk Oil Free & Oil Flooded Compressor Spares