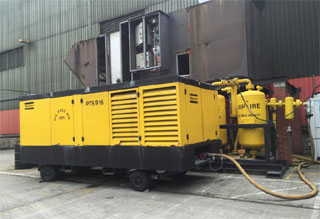 Emergency Hire Compressors From Air Hire 100 % Oil Free !! Available
Air Hire does what it says on our web site..

We have a range of mobile and static oil free and oil flooded air compressors at your disposal with very competitive rates compared to the larger hire companys.

Oil Free
Oil Flooded
Air Dryer
Hoses
Transport
Diesel Bowsers

We also have a dedicated installation team should you need Air Hire to set up your equipment

Call us on 0843 289 5761 or e-mail for a quotation

Minimum Hire 1 week for all equipment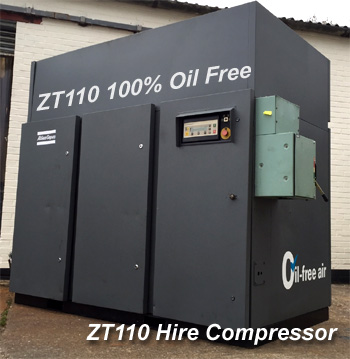 Additions to our 100% oil free Hire Fleet
Refurbished Oil Free ZT Air Cooled Atlas Copco compressors join our hire fleet

We have added a number of rental compressors all with Ztechnique elements installed.

If you require a quotation for a short or long term oil free air cooled hire compresssor look no further we have a wide selection of equipment.

Call our hire desk now 0044 1744 733211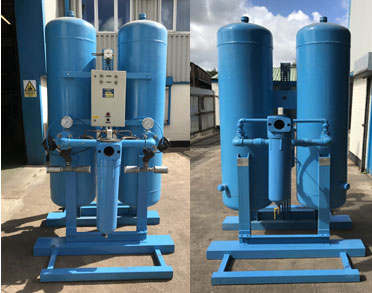 New additions to our 2017 Hire Fleet
The latest additions to our growing hire fleet are these refurbished Desiccant air dryers.

with a capability of -40 dewpoint these are the ideal solution if your experiencing an unexpected maintenance opportunity (sounds better than a breakdown)

Please inquire through our hire desk 00 44 1744 733211 or email us at
Atlas Copco PTS916 Diesel Compressor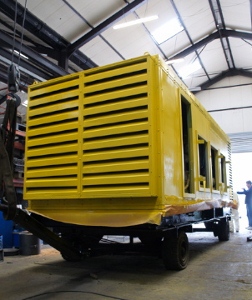 Our TGA Diesel Mobile has been refurbished
May 2012 our latest addition to our fleet of Oil Free Diesel hire compressors.

The TGA Compair machine has been completely refurbished and is seen here receiving its final coat of paint before re-entering service in our fleet. With 1500 cfm oil free capacity it's a great addition to our growing fleet of oil free Diesel compressors.

For more Information on our Diesel and Electric Oil Free equipment hire please contact us email our hire desk

NEW Additions our Atlas Copco PTS 916 Mobiles are now operational
October 2010 our PTS 916 100% Oil Free Hire equipment is now fully operational and available for hire.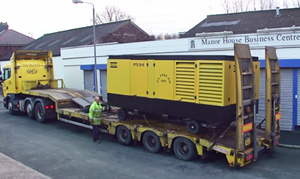 Using Low Loader to Deliver 02-01-11
Using our low loader enables you to simply load and off load our PTS 916 units. This machine had to go out 02-01-11 to Cadburys in the Midlands due to a breakdown of the customers equipment. Working around the clock we ensure we satisfy the needs of oil free users with 100% oil free compressors.
Oil Flooded Diesel Hire Equipment
From 900 to 1600 Cfm Oil Flooded Diesel Hire Equipment and Dryers
Pressure ranging from 5.5 bar to 34.5 bar
Modern fleet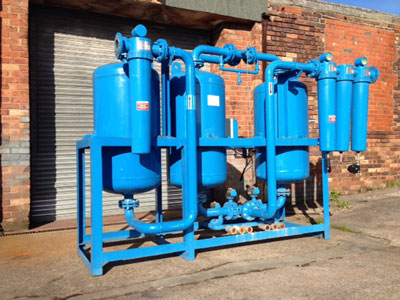 Air Dryer Hire
Air Dryer Hire Equipment from 930 to 2400 cfm capacity
Pressure 100 to 205 psi
Modern Plant
2" air hoses
Pressure Reducing / non return valves
Full commissioning service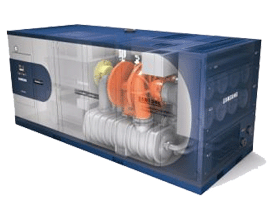 Oil Free Electric Hire Equipment
Call for rates of our Atlas Copco Oil Free ZT compressors from 100 to 1400 cfm capacity and DEssicant Air Dryers .
0843 289 5761 or e-mail us for a rapid quote
Airtec Filtration & AirHire.co.uk Oil Free & Oil Flooded Compressor Spares