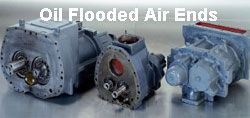 G Series air ends refurbished - overhauled at great prices
Re-bearing your air end before it fails

Extend the life of your existing rotary screw compressor, regular oil changes and services prolong life expectancy, but at some point in your compressors life the air-end and motor bearings will require renewal. don't let your air-end fail, the cost to renew is far in excess of a re-bearing.

Our service provides you with a re bearing air end that will last just as long as a new air end*

Whats Involved ?

The rebuild process starts with complete disassembly and inspection of the airend. All bearings, journals, gear fits, and bearing bores are visually inspected and measured. All housings and rotor sets are inspected for damage. Our standard scope of work includes installation of bearings, seals, gaskets, and o-rings with new premium quality parts. All metal repairs are performed and rotor sets are dynamically balanced. The airend is then assembled, pressure-tested, and painted and palletized. Following are some additional repairs we perform:
Restoration of rotor profiles
Restoration of worn or damaged sealing strips
Specialized welding repairs to meet the stringent forces the airend undergoes

*Subject to correct mtce interval services being carried out.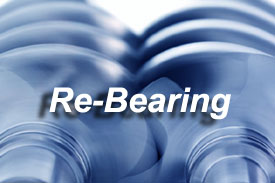 Refurbished Atlas Copco G series
Elements for Atlas Copco´s G-series oil flooded screw compressors.

These are typical elements we can supply check your part number against our list of available air ends

Part numbers
1613218580, 1613218981, 1616533250, 1616533280, 1616533281, 1616528850, 1616528880, 1616528881, 1616671280, 1616671290, 1616706680, 1616706690, 1616714680, 1616714690, 1616714693, 2989001200, 2989001900, 2989007600, 2989010300, 2989010400, 2989012100, 2989012200, 2989015400, 2989015401, 2989015200, 2989015700, 2989015800, 2989015900, 2989016300.