Essential Maintenance Made Easier

Since 1962, FS-Elliott compressors have been built to deliver energy-saving, reliable performance year after year. Every FS-Elliott compressor is designed with field maintenance and service in mind. This means that your plant personnel can easily perform regular inspection and maintenance, or you can choose to work with your local factory trained and certified distributor service teams.

FS-Elliott offers a full portfolio of services ranging from remote technical assistance to performance upgrades. Backed by over 50 years of centrifugal compressor expertise, FS-Elliott's global network of personnel and facilities are ready to address your service needs quickly and professionally.

From initial design and installation to timely upgrades in step with your evolving needs, FS-Elliott Global Services will keep your vital operations productive, optimized and reliable.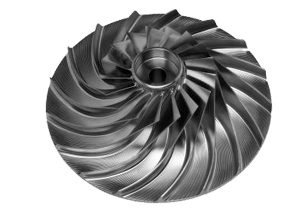 Efficient Installation and Startup
Our service technicians are fully qualified to handle a wide range of commissioning services quickly and correctly. We can provide direction and assistance to your own installation and commissioning team, as well as supply an array of experienced specialists to assist in advanced process & control system installations such as plant DCS/ESD integration.

FS-Elliott compressors are deliberately built and packaged for easy access to critical components. This unique design allows for fast, efficient inspection and maintenance during planned outages and at scheduled intervals. This virtually eliminates unexpected shutdowns and production interruptions while reducing maintenance costs. The gearing, intercoolers, aerodynamic parts, lubrication system, and control system are all independently and readily accessible. Maintenance of any one of these components does not require disassembling of other components or exchanging large assemblies. Bearings, seals, and rotors are also designed for easy inspection and maintenance.

Maintenance programs can be customized to your specific needs, whether you prefer to use your own on-site team or our qualified technicians.

These programs can be timed to coincide with your scheduled outages or to provide for regular, ongoing visits by local service technicians. Remote monitoring is also available with our compressors, enabling you or an FS-Elliott engineer to monitor one or more compressor's operation from a remote location.

Factory Training School
FS Elliott regularly offer operator and maintenance training to help customers maximize the effectiveness of their compressor equipment and extend its life.

Participants can see firsthand our customer-focused organization and state-of-the-art facilities by attending a training at one of our locations, or we can come to you. We offer a variety of standard, self-contained training programs or can customize a program to suit your specific needs.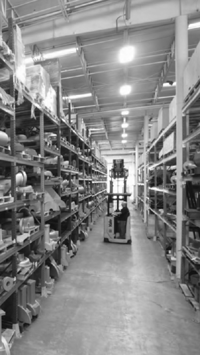 FS Elliott Spare Parts
FS Elliott,s global service network offers round-the-clock emergency service, 365 days a year.

FS Elliott also maintain an extensive inventory to give you immediate access to quality OEM service parts. We can provide parts to meet exacting dimensions, materials specifications, and the latest technology. Many critical components, such as bearings, seals, gaskets, and O-rings, can be shipped within 24 hours.

For more information on how we can help your business please contact Airtec Filtration Ltd

Airtec Filtration Ltd
Manor Street
St Helens
Merseyside
WA93AX
United Kingdom
Tel 0044 (0) 1744733211
Email click here to email us

Note we can only supply spare parts to England and Wales customers all other spare parts or service inquirys will be refered directly to FS Elliott Headquarters for the country distributors attention.

Airtec Filtration & AirHire.co.uk Oil Free & Oil Flooded Compressor Spares